Upcoming Events in Washington
Including: Car Shows, Swap Meets, Motorcycle Events & Races
March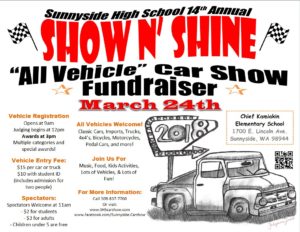 March 24: Sunnyside High School 14th Annual Show N' Shine "All Vehicle" Car Show Fundraiser is Saturday, March 24th from 9am to 3:30pm at Chief Kamiakin Elementary School, 1700 E. Lincoln Ave. in Sunnyside.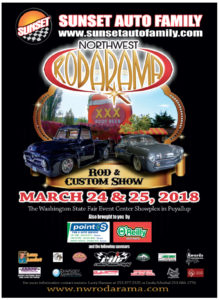 March 24-25: Northwest Rodarama Rod & Custom Show is Saturday, March 24th and Sunday, March 25th at The Washington Fair Event Center Showplex in Puyallup.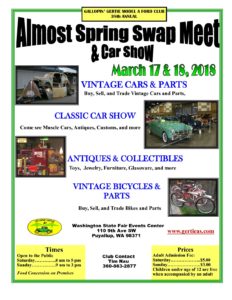 March 17-18: The 38th Annual Almost Spring Swap Meet & Car Show is Saturday, March 17th and Sunday, March 18th at the Washington State Fair Events Center, 110 9th Street SW in Puyallup.
If would like to add a show or event to our calendar please email the information to: tnewey@washingtoncarculture.com