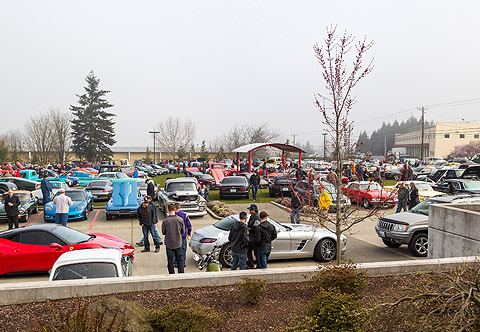 Copy of Caffeine & Gasoline
The Griots Caffeine & Gasoline event is the first Saturday of the month at 8am at Griot's Garage, 3333 South 38th Street.
Where can you find exotic supercars, street rods, tuner cars, and race machines rubbing elbows in the same place? The first Saturday of every month, you'll find that and more at Griot's Garage Caffeine & Gasoline cruise-in car shows. Each month has a different theme but all kinds of cars are welcome. We get up early and brew the coffee and set out donuts, you cruise in to our Tacoma Flagship Retail Store with your favorite ride and hang out. It doesn't get much better than this. Caffeine & Gasoline events are a great chance to talk cars with fellow enthusiasts, get inspiration for you own projects, and tune in to the local car scene.