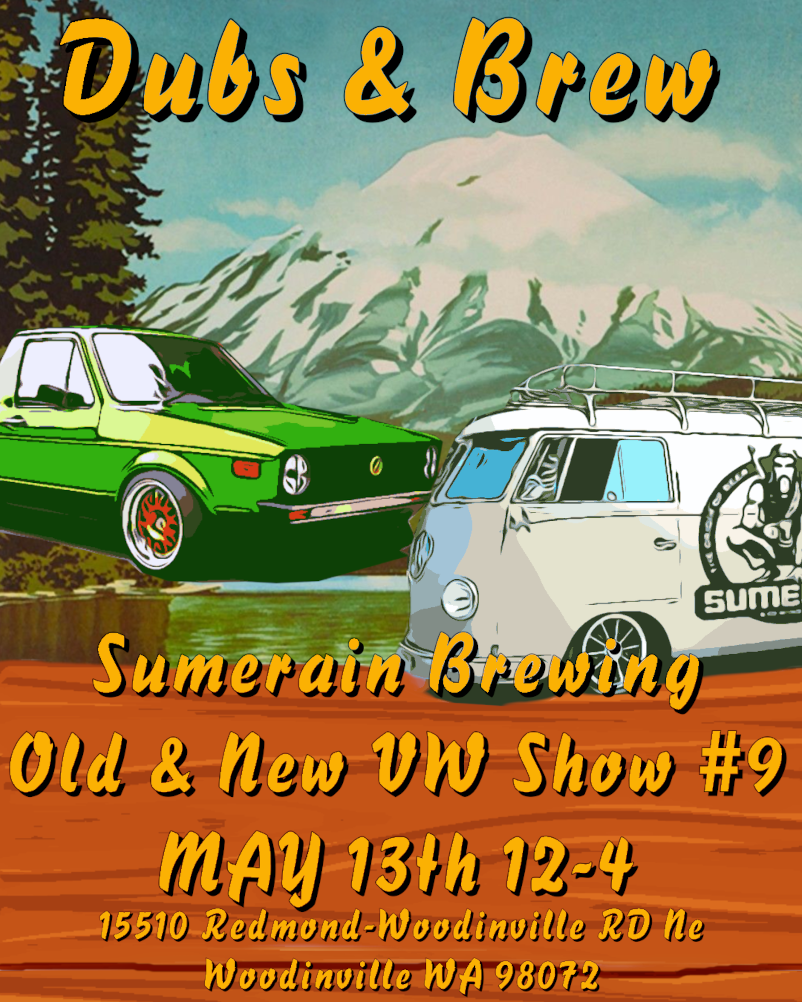 Dubs & Brew VW Show
The Dubs & Brew VW Show #9 is Saturday from 12pm to 4pm at Sumerian Brewing, 15510 Woodinville Redmond Road.
Dubs & Brew is a laid back all models and years VW show.
If you like Volkswagens, air, water, electric and perhaps you like some beverages.
This is a non-judged, no trophies, just find a spot, hang out and have fun all models Volkswagen show.
Mingle with Volkswagen Enthusiasts and view a wide range of old and new air & water-cooled VWs from rusty patina, beautiful, restored show cars, and everything in between.
While you are enjoying the cars, we have available to purchase.
Sumerian brewing beer, Squeeze hard Seltzer, local Cider, wine, and sodas and delicious eats from local food vendors. (Updates on vendors coming soon)
Family Friendly.
No admission Fee.
No Car Show Fee.
Remember this is un-judged show with no set areas for car classes and such. First come first serve on spots. No large swap vendors please as this is just a show but if you have something to sell that won't take up a ton of space that's ok.