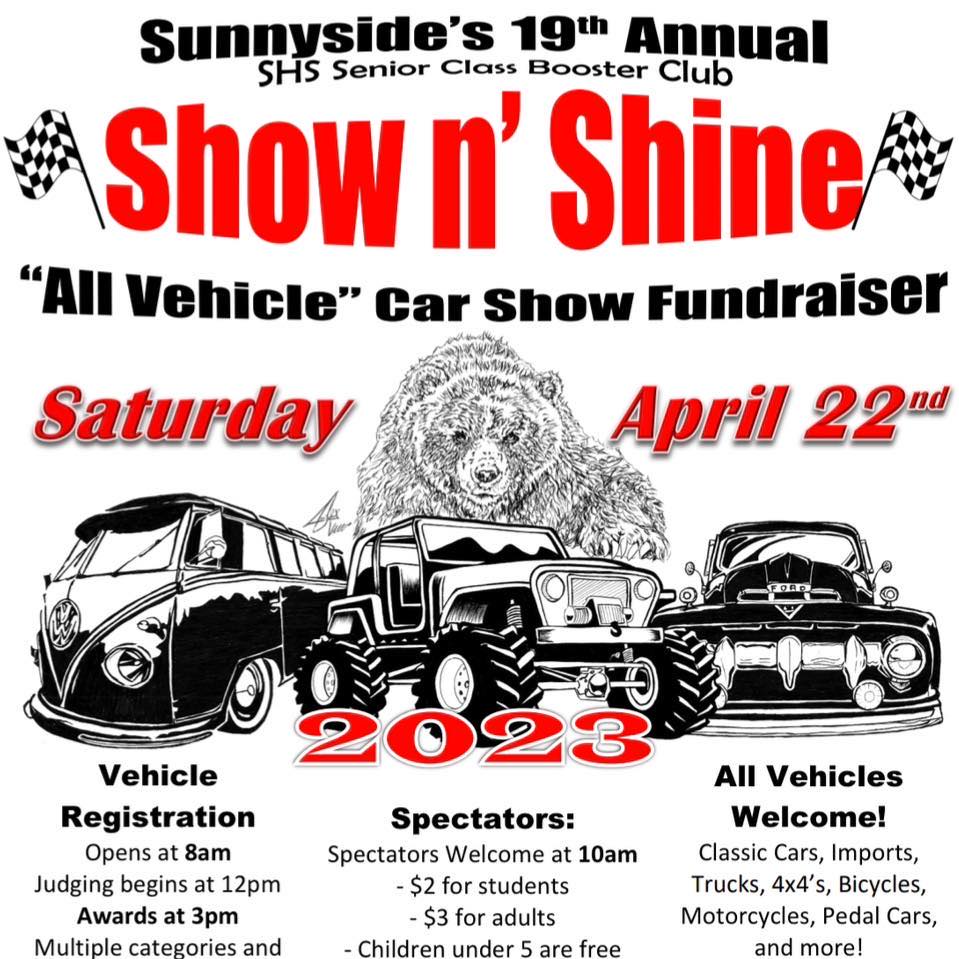 Sunnyside Show n Shine
The 19th Annual Sunnyside High School Show n Shine is Saturday from 10am to 3pm at Chief Kamiakin Elementary School, 1700 E. Lincoln Avenue.
Please join us for this year's 19th annual Senior class fundraiser on April 22, 2023!
Our show's average around 300 gorgeous vehicles, and this year we want MORE! This is an ALL VEHICLE car show, which means that everything is invited. Cars, trucks, classics, moderns, bicycles, motorcycles, rock-crawlers, Jeeps, imports, pedal cars, project cars, rat rods, unfinished vehicles, "it"s… if it has wheels we want to see it!
We will once again be holding our event at Chief Kamiakan Elementary School soccer fields.
Don't forget, all proceeds from this event go to the Sunnyside High School's chaperoned graduation party, which is a safe option for the students on graduation night.